Asian Cities Chess Championship history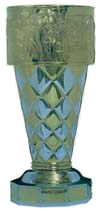 The Asian Cities Chess Championship was the brainchild of the Hong Kong Chess Federation. It was first held in the former British Colony in 1979 (won by Singapore) and quickly won renown in the Asian chess world as an iron item in annual chess calendar in Asia. First four editions took place in Hong Kong with participation of many strong cities from all over the continent. The 1980s were totally dominated by the Chinese who won all five editions. There were no championships between 1985 to 1990, since when the tournaments take place on biennial basis. During 1990s United Arab Emirates hosted the Asian teams three times and Malaysia were the hosts twice. Dhaka of Bangladesh were surprise winners from 1990, then Jakarta took the trophy twice. In 1996 Uzbekistani capital Tashkent took the title followed by Shijiazhuang in 1998, the fourth Chinese city to win the Championship. In 2000 the games arrived at Lebanese soil (the first international team tournament in Lebanon) and Pavlodar (Kotsur, Vladimirov) from Kazakhstan won. They managed to defended the title next time in Yemen. In 2004 the event was awarded to the Philippines and it was also the first time when Filipino city won.
The system of play is four board Swiss (all-play-all alternatively if circumstances make it possible) with each team having right to field up to six players. Each Asian country has right to send one city team to the championship, in some cases the organizers may admit one additional city from a federation. The winning city in the Asian Cities Chess Championship is awarded custody of the challenge Dubai Cup (see photo).