Pan Arab Games summary - chess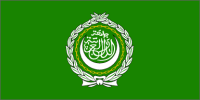 The Pan Arab games are held every four games being one of strongest and presigious events in the Arab world, the last one to date taking place in Egypt in 2007. The Pan-Arab Games commenced in 1953, but chess became part of it in 1999, when first medals were shared among participating nations. The division of medals is extremely uneven, with top nations as Egypt, Algeria or Morocco winning dozens of medals every time, while e.g. Somalia won 5 medals until now, Djibouti won 1, while Comoros and Mauritania won none (
see all-time medal table
). As far as chess is concerned, the results of 1999 and 2004 championships are unknown, but 2007 editions saw victories of Egypt ahead of Syria in both men's and women's section, with 12 and 9 teams participating, respectively.
Countries eligible to participate are these being part of Arab world, which by the most objective and neutral definition are these which are members of the
Arab League
,
the regional organization of Arab states in Southwest Asia, North and Northeast Africa formed in Cairo in 1945. Currently Arab League has 22 members, including 21 sovereign states and the Autonomous Teritory of Palestine (which, paradoxically, is
de jure
part of Israel, not a member of the League itself): Algeria, Bahrain, Comoros, Djibouti, Egypt, Iraq, Jordan, Kuwait, Lebanon, Libya, Mauritania, Morocco, Oman, Qatar, Saudi Arabia, Sudan, Somalia, Syria, Tunisia, United Arab Emirates and Yemen. Eritrea, India (sic!) and Venezuela (sic!) have the status of observers, but none of these is an Arab country. Click the map on the right to enlarge and learn the Arab states.