16th Clare Benedict Chess Cup: Adelboden 1969
<< [ Information || The final group || Statistics ] >>
Information
[ Basic data | Tournament review | Best board results | Interesting games ]
---
Basic data
16th Clare Benedict Chess Cup
(see all-time tournament summary)
Date:
3rd - 9th July 1969
City:
Adelboden, Switzerland
Venue:
Sport und Kur Hotel
Tournament Director:
Mr. Hansjürg Leuzinger (SUI)
Chief Arbiter:
N/A
Teams participating:
6
Players participating:
27 (incl. 3 GMs and 12 IMs)
Games played:
60
Competition format:
Four board round robin.
Final order decided by:
1. Game points; 2. Match points
All available sources claim that three teams tied in a run for third place.
Time control:
40 moves in 2 hours 30 minutes, then each next 16 moves in 1 hour
Downloadable game file:
69cbc.zip
---
Tournament review
Adelboden is a cosy Swiss ski resort in the Berner Oberland region, famous from its dazzling surroundings high up in the Alps. The play was in the main lounge of the "Sport und Kur Hotel, Nevada" amidst beautiful mountain scenery. A traditional set of six Western European teams arrived to Adelboden, with three GMs on the board and a dozen of IMs. West Germany were iron favourites, picking six victories in seven Clare Benedicts recently played.
The event saw an extremely close struggle, with seven matches out of 15 played drawn, and eight won by the smallest possible margin 2½-1½. Eleven points and a half out of 20 games proved enough to take the win. As the tournament progressed, no sole leader managed to emerge. Germany, Switzerland and the Netherlands were in tied lead after three rounds. Unzicker's sudden loss after bad blunder left the Germans half of a point behind the Dutch with last round to go. On the last day the Dutch capped a competent performance by securing their expected victory over Austria. The Swiss produced a magnificent effort in the final round and thus assured themselves of second prize. England tied with Spain leaving both teams equal on 10 points to share bronze.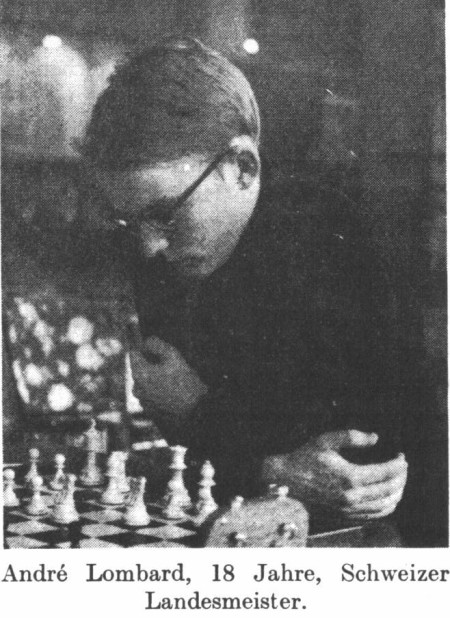 The tournament ended in a surprise result with the Dutch winning, whereas the much fancied Germans had to struggle to end third equal with England and Spain behind the Swiss who had one of their finest results. It was a great triumph for the Dutch since they were without Donner. Rejuvenated Swiss team produced brilliant display on a home soil. The Germans, without Darga, were very disappointing. The English team might have done better but were generally lacking match practice.
---
Best board results
---
Interesting games
All of a sudden black Knight was trapped.
Lehmann, Heinz (GER) - Kuijpers, Franciscus (NED) 1 - 0
Who said drawish Rook endings must be boring?
Unzicker, Wolfgang (GER) - Penrose, Jonathan (ENG) ½ - ½
Once you employ French Defence you definitely have to be
more aggressive on the Queenside.
Glauser, Hansruedi (SUI) - Tröger, Paul (GER) 1 - 0
As Keene notes, the Austrians gave adjourned position just a quick glance
as they believed White should easily secure draw.
Kinzel, Anton (AUT) - Hartston, William Roland (ENG) 0 - 1
Allegedly Hartston claimed in the past he disliked being faced Alekhine's Defence
as he did not cope well with it. This game proves he was just bluffing.
Hartston, William Roland (ENG) - Bouwmeester, Hans (NED) 1 - 0